Xeni Jardin: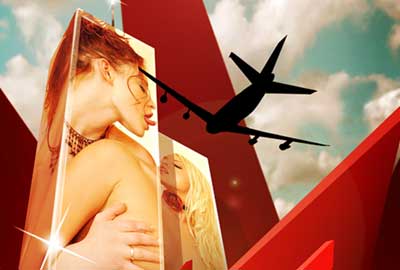 9/11-themed machinima terror-rotica: Link, another Link. Flesh, by Edouard Salier. (mildly NSFW, some stylized CGI nudity) I don't know that I'm a fan of it, or not, just fascinated that it exists and evidently floats some people's boats.
Foot and mouth disease outbreak in the UK probably originated with viruses "that escaped somehow from a pair of veterinary laboratories where vaccines are made." Link (NYT)
Monsoon rains this year in India, Bangladesh and Nepal are causing some of the worst floods in decades. 19 million people have been displaced, roughly the entire population of NY state, or nearly the entire population of Sri Lanka. By comparison: Hurricane Katrina scattered about a million Americans, and that was the largest US population displacement in 150 years. Ennis Singh Mutinywale at Sepia Mutiny has more: Link.
On August 28, a colorful eclipse of the full moon will occur. Link.
After a teen was arrested for recording a 20-second clip of Transformers in a movie theater (to share with a family member, for personal use), many are now calling for a boycott of Regal Cinemas: Link.
8-foot-tall man made out of Legos washes up on a beach in Amsterdam: Link.
Hurry, hide your cats. Google Street View vehicles are now surveilling and snapping in four new cities: San Diego (high-res), Los Angeles, Houston and Orlando: Link.
Geeksugar takes a peek inside the newly renovated video-game-themed hotel in San Francisco's Japantown district, Hotel Tomo. Link to review.
(thanks, Siege, Dave Markland, Callum!)
Full Story